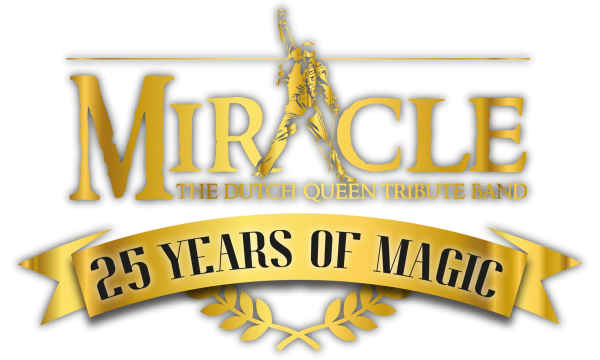 Privacy statement
Miracle values your privacy and security of personal data.  Therefore we have a policy, which explains how your personal data are processed and protected. In addition, we have taken appropriate technical and organizational measures to protect personal data against loss or against any form of unlawful processing.
Who is the administrator of your personal data?
Miracle is the administrator of the personal information you provide us and is responsible for the processing of your personal data under the applicable data protection law.
What data do we store from you?
The only personal data that we store is the data submitted by you via the contact form on the website. The data contains your e-mail address, your name, subject and message as provided by you. The data is only used for communication purposes, in this case for sending an e-mail from the miraclequeentribute.nl webserver to our secured e-mail inbox (info@miraclequeentribute.nl).
Who has access to your data?
Your data can be shared among the band members of Miracle who need this information in order to offer you our services. We do not sell, share or trade your data in any way or form with third parties.
Miracle only shares that data with third parties that are necessary to enable you to make the best possible use of our services.
Cookie Statement
This website (www.miraclequeentribute.nl) uses cookies. A cookie is a simple small file that is sent with pages from this website and / or embedded applications and stored by your browser on your hard drive from your computer, mobile phone, smartwatch or tablet. The information stored therein can be returned to our servers on a subsequent visit.
The use of cookies is of great importance for the proper running of our website, but also cookies of which you do not immediately see the effect are very important. Thanks to the often anonymous input from visitors, we can improve the use of the website and make it more user-friendly.
Permission
Your consent is required for the use of certain cookies. We do this by means of a so-called cookie notice banner.
The cookies used
Functional cookies: this allows us to make the website function better and more user-friendly for the visitor. For example: we store your user preferences (e.g. volume level & video quality when playing embedded videos from Youtube and/or Vimeo)
Analytical cookies: these ensure that an anonymous cookie is generated every time you visit a website. These cookies know whether you have visited the site before or not. A cookie is only created on the first visit; on subsequent visits the existing cookie will be used. This cookie is only for statistical purposes.
Our website can use content hosted on other sites. Think of FaceBook posts or YouTube videos for example. These codes often use cookies. Miracle has no control over what these third parties do with their cookies.
It is also possible that cookies are placed via our websites by others, of which we ourselves are not always aware.
If you have any questions and / or comments, please contact us at info@miraclequeentribute.nl.